»
ERGONOMIC TIPS FOR WORKING FROM HOME
ERGONOMIC TIPS FOR WORKING FROM HOME
This past year has brought many challenges to companies and employees alike, but one constant for many has been working from home. When the pandemic began, people made makeshift office spaces at their kitchen tables, from their couches, and even in their closets - but as remote working has continued on - many workers are now experiencing discomfort in their shoulders, necks and lower backs and are looking for ideas to improve their remote work setups if this is going to continue to be part of the new norm.
Here are some tips on what you can do remotely to make your home office workspace more comfortable and ergonomically sound. These same ergonomic principals apply if you are working from a desktop or laptop or even back in your actual office full or part time. Try them out and see how much better you will feel at the end of your work day.
Home Office Ergonomics
Adjustable Chair:
An ergonomic chair that is fully adjustable to your stature will provide the most comfort. The chair height should be raised so that your arms and hands are parallel to the keyboard on the table work surface. If you are small statured, you will need to raise the chair height and add a footrest to support your legs. Feet should be flat on the floor (or on a footrest) with your knees at a 90 degree angle.
Lower Back Support:
Adjust the depth of the chair seat so you sit back in the chair comfortably touching the lumbar support. Raise or lower the lumbar support/backrest until the lumbar support fits into the curve of your lower back. Relax your shoulders and lean back into the chair.
Keyboard and Mouse Positioning:
Your full-size external keyboard should be directly in front of you and align with the center of your body where the 'Y' key is on the keyboard. Keep your mouse as close to the keyboard as possible with your elbows close to your body. When using laptops - a full-size external keyboard and a mouse are also recommended.
Monitor Height and Distance:
Position monitor(s) directly in front of you with the top of monitor(s) at eye level. Additional adjustments may be necessary when using multiple monitors. Screen should be about 20 inches or arm's length away. Also tilt the monitor 10-20 degrees to prevent glare.
Desk/Table/Work Surface:
Arms should be by your side, with your lower arms at 90 degree angle parallel to your work surface. If your lower arms are not at a 90 degree angle at your current work surface height, you may need to raise or lower your chair so you can do so.
---
Laptop Ergonomics

Many workers spend their entire day working from a laptop, so to prevent neck and shoulder tension and headaches from looking down at your laptop screen all day, just make these minor modifications to keep yourself comfortable and safe.
External Keyboard:
Connect a full-size keyboard and place it directly in front of you and keep your elbows at a 90 degree angle with arms next to your body (not stretching to reach the keyboard).
Work Surfaces:
Lower arms and hands should be parallel with the work surface or raise or lower chair to obtain neutral 90 degree wrist posture.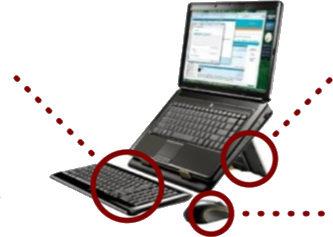 Laptop Stand:
Laptop screen should be directly in front of you and at eye level to prevent twisting and bending of the neck. Use a laptop stand to raise the monitor height so that the top of the screen is aligned with your forehead. Adjust the screen to prevent glare.
Mouse:
Connect an external mouse to prevent hand pain and cramping from navigating from your laptop keyboard controls.
Adjustable Ergonomic Chair:
Your chair should adjust to accommodate your stature. Seat depth should be adjusted so you can sit back in the chair with back supported and legs at a 90 degree angle. Backrest/Lumbar Support height should be adjusted so that lumbar support fits into your lower back. Arm rests should be adjusted so that the height & width allow your arms to relax comfortable at a 90 degree angle with the keyboard, mouse and work surface. Feet should be flat on the floor or supported by a footrest, depending on your height.
These ergonomic tips can be used in any office, home-office, remote work environment, and even virtual school setups for you or your children. Making these adjustments should provide much improvement in your comfort and safety.
If you continue to experience any pain or discomfort from your current home office setup after several weeks of applying these tips – reference our Virtual Employee Assessments or our virtual eValuations online for further recommendations specific to your remote workspace.
---
DID YOU KNOW ALL ERGONOMIC CHAIRS ARE NOT CREATED EQUAL?
They are the foundation of your comfort and it all depends on your height and stature. When selecting an ergonomic chair the most important factors to look for are durability, adjustability, and making sure they are appropriate for your stature.
Petite Seating
5' 4" and shorter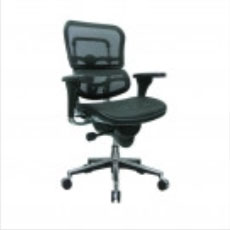 Standard Seating
5' 5" to 5' 11"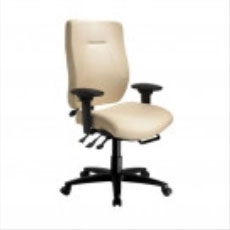 Tall Seating
6' 0" and taller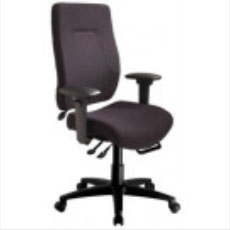 Plus Seating
Large frame and 285-500lbs.
---
ALSO SEE OUR LARGE VARIETY OF DESKS AND WORKSTATIONS:
Sit/Stand Desks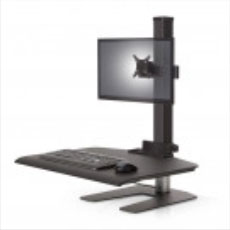 Desktop Sit/Stand Workstations