The Upholstered Sit Stand Stool with 24" 5 Star Base is designed for applications where seated and leaning work positions are needed. The tall pneumatic lift provides a seat height range from 21.5" to 28.5". The seat pan is also tilt adjustable to find the perfect angle needed for any task.
Optional upgrades available include non-slip strip on front edge of seat, 2.25" glides and ergoCentric +Guard infection control seat seal.
Seat:
Upholstered Sit Stand Seat - 17.5' wide x 15.5" deep
Infinite Lock Tilting Seat Pan
Adjustable Spring Tension
Pneumatic Lift:
200 mm Pneumatic Lift
Height Range: 21" - 28.5"
Base / Glides
24" Glass Reinforced Nylon Base
1.25" Industrial Glides
Weight Capacity: 280 lbs.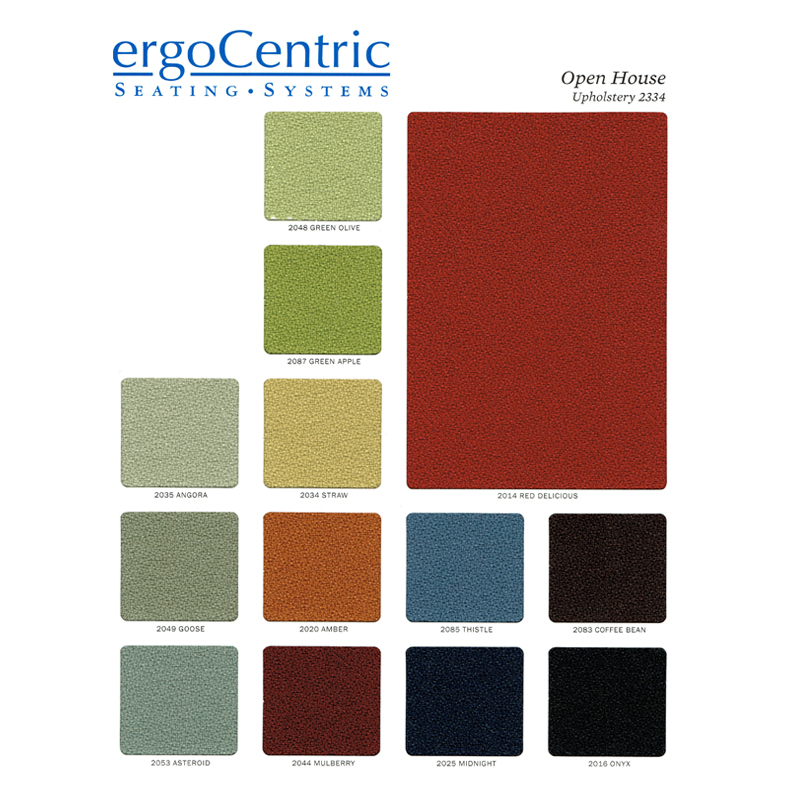 Our Company
Our Policy
Commercial Products
Industrial Products