About Us

Leading the Way in Ergonomics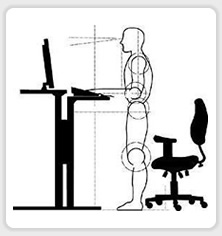 CESSI Ergonomics has been enhancing the health, well-being, and performance of people in the workplace since 1991 using applied ergonomics. We started as a small, family-owned ergonomic consulting company and have developed into a national leader in the application of ergonomic practices, products and services.

What sets CESSI apart is our unique three-step process, which has grown out of years of listening to and serving our customers. From the beginning, we worked closely with each client to identify the root cause of any biomechanical issues that needed to be addressed. Then we proposed ergonomic modifications and, as necessary, product solutions that would alleviate those issues.

But our customers had a difficult time finding a source for truly 'ergonomic' products, and they asked our professionals for help. So we searched the globe for manufacturers that met our high standards—ones who created reliable products that have been tested and certified and really do resolve discomfort issues. We've now made these products easily available to everyone through our online store.

And we didn't stop there. We realized that our customers needed one more thing to get the most out of the ergonomic best practices and products we had shared. Our customers needed to be taught how to apply the ergonomic solutions in their specific work environment. That's when we developed our customized education and training programs.

Through our extensive knowledge of ergonomics and our innovative process for serving our clients, CESSI has helped thousands of companies and individuals reduce their ergonomic issues, save money, and work more comfortably.